Archive for the 'iPROFS' Category
"Backand is a feature­rich backend­as­a­service for Angular that takes care of all the yucky server­side stuff."
While surfing the Internet in search of new technologies, I found this interesting service for Angular developers. Back& claims that it's the ultimate backend service that you're ever going to need for all your Angular applications. It's understandable if you've never heard about Back& before, since this company is relatively new in the market. Although, the company is only 2 years old, their user base is growing very quickly. And it isn't difficult to understand why if you look at all that they are offering for free:
500 connections and 10GB data transfer (free-­forever promotion)
Social signup, email verification, role­based security, etc
Auto­generated REST­API for the database
Integration with third-party Services (like Paypal or MailChimp)
Fully hosted server­side and database in the cloud (Back& is automatically populated in Amazon's AWS Relational Database Service)
It looks like a dream come true for all the Angular developers out there, right? So, I decided to give it a shot. Subscribing to the service was a very smooth process. It's the typical registration procedure that you see in many other sites with email confirmation. Although, you can use Facebook or Google+ to register to Back&, I recommend that you use the normal registration form because you are going to need your login credentials later on. Anyway, once your registration is completed and validated, you'll be presented with a nice dashboard from where you can manage and access all your "Apps". Here you'll have an example of an app that you can use to create and test your first Angular application.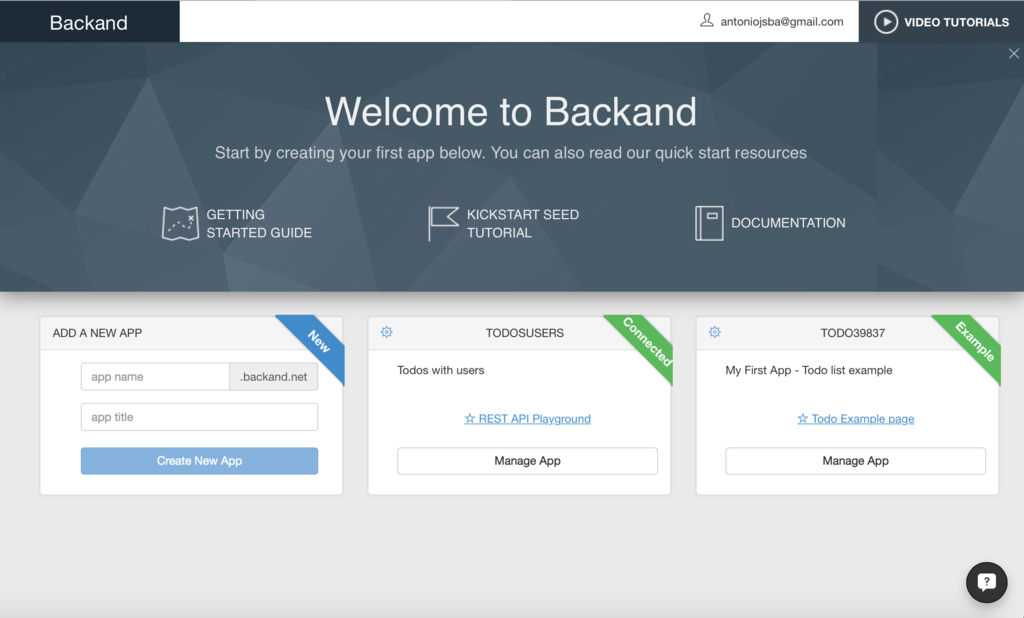 In the "Getting started guide", you can follow the 5 easy steps to include Back& in your Angular project. And if you don't want to create an Angular project from scratch, you can follow the "Kickstart seed tutorial". Following either or both tutorials should integrate Back& into your project in a matter of minutes.
One thing that's worth mentioning is that you can use any existing database with Back&. If you decide to use an existing database, Back& will auto­generate the REST API based on that schema. Otherwise, you can create a new database using Back&'s application model. B​ack&'s model provides an abstraction layer on top of your database that you can use to create and update the database schema.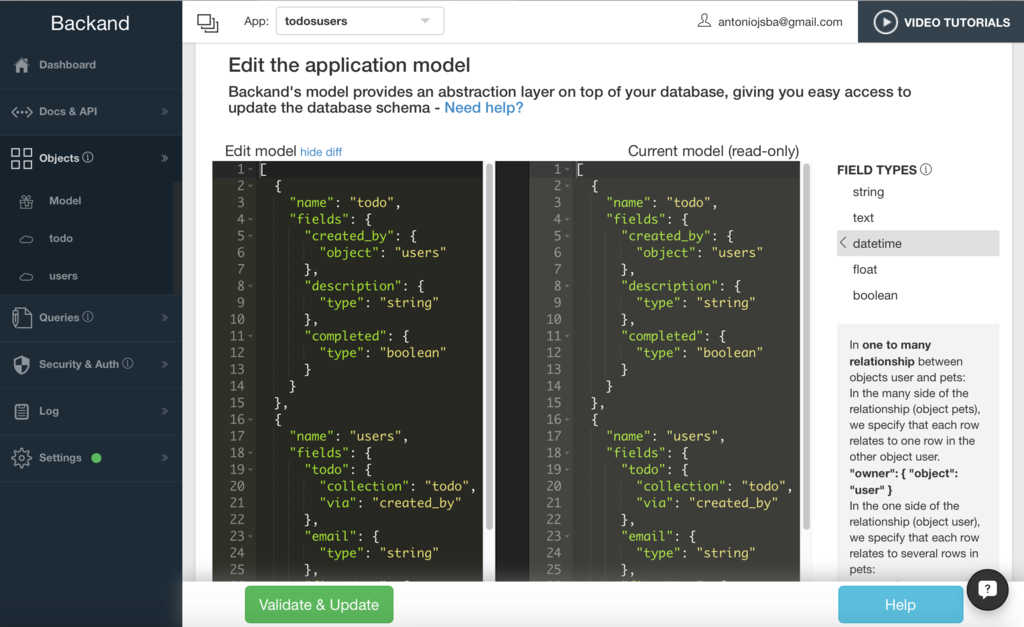 At first glance, Back& looks quite impressive. I mean, you can create a fully working REST API in a matter of minutes, all the security is taken care of for you, social login is available out of the box using Oauth2 (Facebook, Google+ and GitHub are currently available with Linkedin and Twitter coming soon), email verification is already taken care of and implementing third-party services (like Paypal or MailChimp) is as easy as creating a Google account.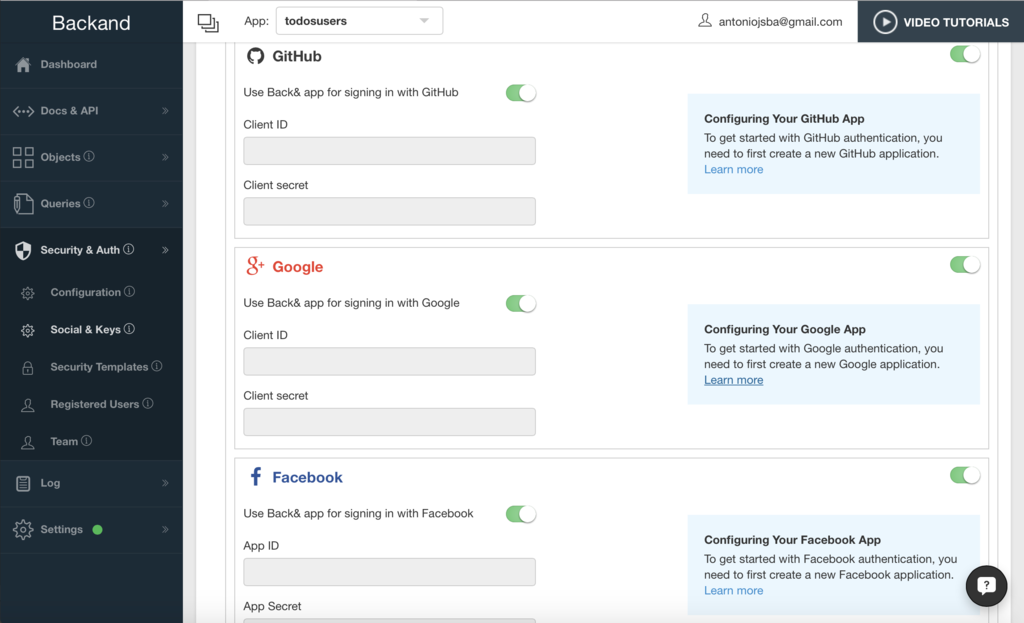 My experience using Back& was really good. It took me around 10 minutes to create an Angular project and configure it to use Back&. Everything worked as expected. The REST API was created and configured as defined. Social login and email verification out of the box. I have no complaints about the whole experience. My only concern is that this company is quite new in the business, so they don't have a long track record offering this kind of service. How good and trustworthy is this company in the long term? Only time can tell, I'm afraid. But they have definitely made a very good start, and if Back& can keep delivering good quality services in the next years, I have no doubt that it will be a great backend solution in the coming years.